ABC Nursery from Project Nursery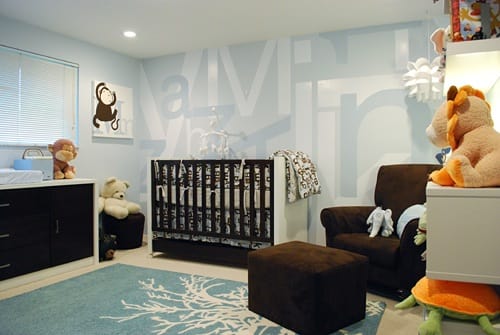 The owners of Form Code graphic design studio created this modern space for baby T. Michael. With Dwell Alphabet bedding as their starting point, they created this projected the mural design from the computer and hand painted it on the wall.
They went with an expresso/white color for the crib and the dresser from Baby Italia, a chocolate rocker from Wendy Bellissimo, and bookshelf from West Elm.
Throw in a few accessories, and the room really comes together as a calm, but fun space.
You can find more information from the creators of the room at Project Nursery.